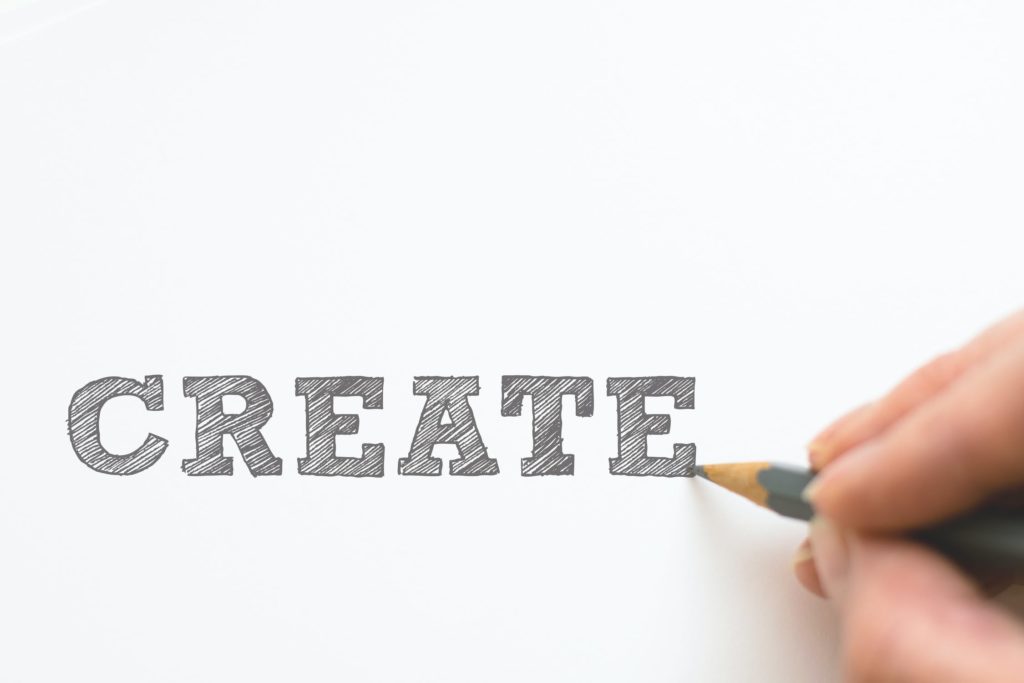 Creativity and adaptation must be part of any project, and Arum Group has been at the forefront of real estate innovation since the company was founded. It couldn't be any other way, because ours is a dynamic industry always facing new challenges. Over the years we have seen transformations in processes, products, sales cycles, and even our customers. And faced with this dynamism, we have learned to proactively anticipate new needs.
This position has allowed us to gain a deep understanding of the forces that are transforming the resort and real estate sector today, and we have found that technology is one of the most important. In addition, every new client, and their particular expectations and needs, encourages us to model new services and processes that are appropriate and intelligent. Real estate business strategy must adapt to the times to guarantee results and customer satisfaction. Real estate management companies must accompany their clients and partners in their digital transformation strategies and in the optimization of their operation strategy to achieve success. Join us on a journey through the drivers that are changing the foundation of the industry today, and will serve as a basis for future investments.
1 – Technological real estate innovation
2 – Product design and asset management innovation
3 – Sustainability plans in construction and operation
4 – Security plans and mobility strategy
5 – Innovative resort services
Technological real estate innovation
Technology is changing everything and real estate innovation must follow suit. All sectors of the global economy are being affected by increased digitalization, and the real estate industry is no exception. Today, managing and leveraging data can be the difference between a company's success or failure. Decision-making based on data, Blockchain technology, as well as the use of Big Data that is generated throughout the phases of real estate product development – from planning to design, construction and, especially, commercialization – is be the basis for the development of sustainable and profitable projects. Thanks to the use of this data, new ideas like the metaverse, and the use of techniques such as Machine Learning and Artificial Intelligence, companies that take advantage of these advances will be able to adapt their products, services, and prices to what new customers expect, maximize their percentage of successful transactions.
Digital media strategy
No company can survive in today's world without a solid digital media strategy. From advertising to customer service to branding to communications, it all happens digitally. And, as was made very clear in 2020, sometimes digital avenues are the only way we can connect. In an increasingly globalized world, but one in which an increased focus on environmental friendliness is also paramount, searching for ways to connect digitally as well as physically will remain crucial. As a digital strategy consultant, Arum Group has had the privilege of helping companies large and small to translate communication methodologies into digital transformation strategies, and to open new channels for our clients that bring them closer to the audiences they are targeting.
On the B2B side, there are also major changes happening in the world of real estate investment, and many new strategies to follow. At Arum Group, we champion the importance of not only participating in investment events but also hosting real estate events ourselves with and for our clients. These can take a variety of forms, and major strides forward have been made in these arenas.
Inbound Marketing for real estate: Capture your ideal client online
With the development of the Internet, the network has become a large commercial center where companies and their clients meet, share information and generate agreements and transactions. Since its inception, Internet users have seen how different forms of online advertising try to capture their attention to promote sales. The targeting of these ads has varied over the years, from basic early segmentation to the current advanced segmentations based on browsing histories and people's interactions.
However, because of advertiser abuse and user saturation, the effectiveness of many campaigns, especially those that are poorly segmented or massive, has been reduced. And this, in turn, increases the costs of customer acquisition through the network. More and more, users are indicating their preference for accessing the Internet without receiving intrusive advertising. One change that reflects this shift is the proliferation of ad-blocking software.
This doesn't make it impossible to contact customers on the Internet, however. While users do avoid commercial advertising of products and brands in which they are not interested, they are also aware that when it comes to finding necessary products and services, there is no better information channel than the Internet. And if someone is interested in making an acquisition, the Internet can greatly facilitate making a transaction.
The best way to reach your ideal customer, then, is to become what they are interested in. At Arum Group we have been working on inbound marketing in the real estate sector for several years, approaching our clients in the most profitable and efficient way. This method allows the customers themselves to be the ones who, through their searches, arrive at digital assets, confirm that the product is what they are looking for and, by generating a relationship and an appropriate exchange of information throughout their customer journey, bring them closer to what they were looking for all along. Now we bring this knowledge to our clients' projects as well as a HubSpot Solutions Provider, configuring and implementing this platform for marketing and sales.
Real estate software for businesses
Though there are many digital management systems on the market – customers, contact centers, response automation, etc. –, each industry has certain peculiarities that make the process of adapting them to their activities somewhat complex. In the real estate business, particularly, it is difficult to find a combination of suitable software tools, and, in addition to the costs of acquiring licenses, companies often incur the additional costs of adapting these tools to their workflows and particularities.
The real estate sector has specific software needs for its very specific production, marketing and sales cycles, which is why we have worked to create real estate software that meets the particular needs of our sector. Our experience as a digital strategy consultant for real estate businesses, and having great tech partners, has allowed us to create software that is fully adapted to the processes of the sector, making it easy for any company to manage its operations, product portfolio, customers, and sales more efficiently.
This tool covers all aspects of the business, from design and construction work to product marketing, real estate asset management, and human resources for companies in the real estate sector. Our work in these disciplines have given us the clear advantage of knowing the sector and the issues it faces. Through technology, we have found a way to provide the best solution.
Product design and asset management innovation
Beyond the digitization of the real estate sector, new technologies have led to radical changes in all human activities, from administrative work to domestic chores. This has brought with it an enormous social transformation that experts still consider to be in its early stages. In short, change is here to stay.
High-speed Internet access, the generation of new forms of remote work, and the capacity for global interconnection are blurring borders and eliminating the need to be physically connected to a specific geographical location. Our new ways of living encourage the tailoring of real estate products to consumers focused on enjoying not just their property, but a range of services that make life easier for them. They want to both enjoy their free time and perform their work tasks with maximum efficiency. Combining living and work spaces is on the rise, and the 2020 health crisis has only reinforced this trend. Many international professionals are moving their offices and homes out of the city and to quieter places where they can work remotely. Second homes, therefore, are becoming not just holiday destinations but something more.
In response, the real estate sector must adapt with asset management innovation that supports these new needs. This can mean a variety of things, from the aforementioned real estate software and digital transformation strategies, to developing a rental management program or other new products. When it comes to innovation real estate, there are millions of directions to go in.
Operation strategy and new products
Tourism accommodation offers have become far more sophisticated in recent years, with villas and apartments being placed on the market whose services compete with those of hotels. What was once an informal business has grown into a professional offer of carefully curated products that can serve highly demanding customers. And this has, in turn, forced resort operation strategy to adapt accordingly.
The emergence of holiday apartments as a prestigious residential formula with 5-star services is also linked to the emergence of a new type of owner with a more flexible view of real estate. The buy-to-let investment in luxury residential communities not only provides families with a place to escape to or reside in for some part of the year but also an economic asset that generates benefits.
A fundamental part of real estate innovation is providing these properties with first-class services and rental management without the owners having to worry about a thing. From assuming the usual tasks of price management, checking-in or cleaning to taking care of maintenance providing exclusive services like Chef at Home or concierge, these properties have far exceeded the traditional concept of a tourism rental, generating countless advantages for owners and visitors.
Shared and dynamic work centers
Workers and companies are looking for spaces that quickly adapt to their changing needs, including spaces that allow you to organize a meeting with a large number of clients or work individually. The model "office space as a service" is gaining more and more importance in city centers but also at the heart of residential communities that are located in natural settings away from the urban bustle. Experts in consulting and designing new products for the real estate industry must be able to provide support throughout the development, production and commercialization phases of new real estate products such as coworking spaces, focused on a much more flexible business and a relocated or relocatable labor market.
Branded residences
Not a new product, but one with continued prestige, branded residences are still one of the go-tos in the world of hospitality, luxury, and design. They allow brands to create spaces where consumers can live and breathe the lifestyle that makes them unique. From their location to their concept – urban, country or beach – to their interior design and services, these branded residences respond to the needs of an extremely demanding visitor who seeks highly exclusive brands they trust. Leading companies in this sector continue proposing original and creative responses to this demand by developing different types of residences, whether freehold properties or under a buy-to-let formula.
Senior housing: serving a second youth
Because of the ways society has evolved, today's older generations see the aging process from a different and much more dynamic perspective than in years past, and retirement as a period full of opportunities. Free from work and family responsibilities, most people plan to have an active life when they retire.
In recent decades, this has also led to a revolution in senior housing, with people seeking spaces tailored to their vitality. As a result, senior living developers have had to innovate as well. Whether through a renovation of "managed" apartment centers, senior cohousing, or assisted living, we are witnessing an increase in demand for innovative real estate assets for more dynamic seniors.
It is vital for senior housing development companies to have the knowledge and experience necessary to ensure that an assisted residential development project is equipped with far more than practical and logistical adaptations. From planning and construction to the search for operation and promotion partners, the experience of creative and innovative real estate managers is vital. These new senior housing options must respond satisfactorily to a more demanding and changing society.
Sustainability plans in construction and operation
Every 21st century development and real estate company must establish a commitment to environmental social governance, in which the use of resources and social impact are an integral part of resort and real estate planning. All products and projects must include a sustainability plan for construction and operation that improves their environmental and social impact.
Sustainable construction implies using new design, materials, and technologies that guarantee good results not only during the construction phase, but throughout the life cycle of the products. And social sustainability is also an integral part of human resource planning, because the relationship with the surrounding community, your staff, and other stakeholders is dependent upon it.
Security strategy and mobility plans
If we want a residential project to become people's home, whether year-round or not, we must ensure that they feel safe and that they can access their residence easily. A resort can set itself apart in many ways, including the choice of its geographical location or architectural style, access to services and facilities like a golf course or a secluded beach, but whatever its character, the comfort and protection of its residents must be of paramount concern. Residential complexes must also, especially when touting the benefits of a rural location, have plans in place to get visitors to the destination easily and facilitate their mobility once there.
Security strategy for residential and tourism resorts
The feeling of security is intimately tied to feeling at home. One of the secrets of successful residential and resort communities is having developed resort security plans that make guests and owners feel safe. However, security strategy must be balanced so as not to give residents the feeling of being watched or locked in. Using new technologies and adequate design is the correct recipe for security plans that are comfortable and allow for a feeling of freedom within the resort grounds.
Mobility plans for tourist and residential destinations
One powerful aspect of an exclusive tourism destination is its ability to isolate residents and guests from the noise and stress of urban centers. However, to enjoy an idyllic environment fully and to visit whenever the mood strikes, there must also be a professional mobility strategy in place to support visitors. Again, a game of balances is the key to maintaining a sense of exclusivity while offering residents an accessible destination, both emotionally and geographically. Mobility plans need to analyze how to arrive from Point A to Point B via local and international infrastructure and transport, and the length of time required, as well as mobility within the resort for a wide variety of potential users.
Development of services in resorts: tailor-made experiences
Our societies are in constant transformation, and with them the expectations that clients have about their tourism or residential experience in a resort. And that experience depends, increasingly, on factors besides the real estate assets themselves: services such as sports, gastronomy, leisure, culture or shopping must also be part of a residential community.
Each target has different expectations and it is essential to get to know owners and guests of our communities well, establishing real and long-lasting relationships with them. It is this bonding and constant learning that allows us to anticipate their needs in such a way as to not only respond to their real-time requests, but surprise them with services, activities and tailor-made experiences that far exceed their expectations. The result of this real estate innovation is not only satisfied customers but members of a living, breathing community in which they are true stakeholders.