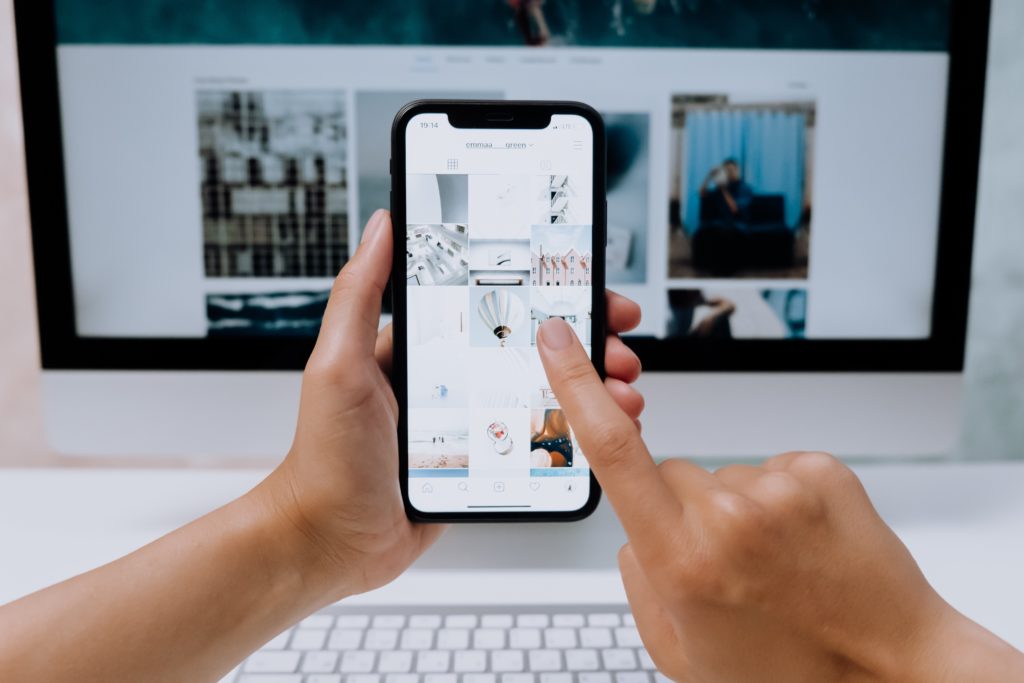 If you have a golf business, it's essential that your digital media strategy be up to speed. Gone are the days when a resort, course, or brand could place ads in trade magazines and call it a day. Now there are many more – and more direct and effective – ways to reach the audience you hope to target, and do so with a specificity that was previously out of reach.
Golf is a social sport, not just on the fairways and in the clubhouse, but online too. Almost half of golfers now use social media at least once a day. Golfers talk about a host of topics, including golf break destinations, golf courses, equipment, coaching tips, and more. As a result, harnessing social media across multiple digital platforms through a solid digital media strategy is an effective way for golf brands and manufacturers, clubs and resorts to share their stories and products to drive awareness and engagement. During the current Covid-19 pandemic, these digital social connections have proven even more essential.
Success in the golf industry today means making social a key part of your overall communications and asset management innovation strategies and integrating it within B2C and B2B marketing campaigns. It's important to use social platforms not just to advertise your business and products, but to post content that spurs engagement with consumers.
Figures show that 45% of consumers will unfollow brands that publish irrelevant content on social media, while 75% of consumers will increase their spending with brands they follow. The right kind of engagement is key to your digital strategy.
User-generated content is one aspect in which the golf industry is at the forefront of engagement through social platforms. Encouraging consumers to share their stories, photos and videos, and to check in, not only builds relationships but also results in a stream of content from your followers. Working with influencers, whether they be professional players, golf course photographers or trick-shot artists, is another way of building meaningful and entertaining connections with the communities you are targeting.
Sharing knowledge has also proven an effective way for the golf industry to engage with consumers. From travel advice to golf course and equipment reviews to golf tips and instruction, this type of content is something for which consumers are hungry.
Users also engage more with brands that, even before the Covid-19 pandemic, showed they care about their community. This increased consumer focus on Environmental Social Governance in the brands and destinations they choose to engage with is a trend on the rise.
Social media also has a special place in your customer service strategy. Customers getting in touch via social media will often expect a much faster response time than those who get in touch via email. This provides an immediate opportunity to build lasting and trusting relationships at a very personal level.
One company successfully harnessing social engagement is All Square®, a social network and marketplace designed exclusively for the current and next generation of golfers. Based in Luxembourg, it has extended its reach across the globe by making social its core component. With over 33,000 golf courses available to explore, a web platform, and an iOS and Android app, users can book their next golf trip and green fees at locations around the world, share their experiences with their growing network of fellow golfers, and find the best golf equipment. All Square® also gives golf clubs and resorts the opportunity to market themselves to a growing social media audience, helping to build virtual relationships with consumers as well as real-world connections out on the fairways. If you haven't done so already, it's time to take a hard look at your digital media strategy and see how you can leverage social for your golf business. If you have a golf resort with a population of permanent residents, it's especially interesting to explore how you can use great platforms like All Square® in your resort and real estate innovation strategy.