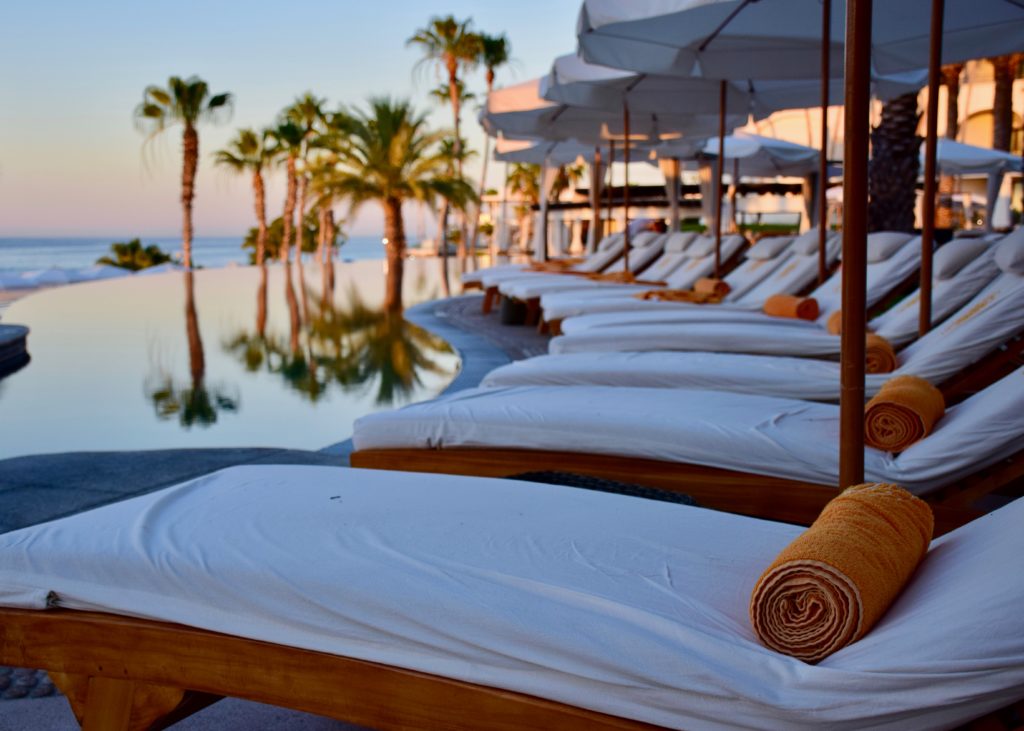 Throughout our years of experience in development, construction and resort management, we have learned that, though each resort complex is different, all successful destinations coherently balance the elements of environment, culture, leisure, and services.
Because the combination of the surroundings and what the resort offers is what makes it unique, we analyze each destination in the context of cutting-edge resort development practices. This analysis enables us to breathe life into residential communities, attracting both permanent residents and temporary visitors, and adapt to the present and future requirements of the destination.
The presence of a first-class golf course, sport facilities, avant-garde gastronomy, a pleasant climate, and exclusive, quiet spaces are, today, some of the main drivers of investment in a second home that owners use for a large part of the year. And attracting loyal residents and visitors is, by extension, the guarantee of long-term resort profitability. In an environment saturated with real estate options, it can be difficult to choose a safe investment, but resort real estate is increasingly shown to be just that. And at Arum Group, one of our objectives is to reinforce this understanding.
Resort investors must seek out experienced partners capable of making qualified decisions in order to promote and maintain the stability of their resort investment. Such professionals can identify if a project has the fundamentals that will turn a residential concept into a lively and sustainable community that meets the needs of different types of residents. Today, the needs of owners vary widely, from the occasional user to families in search of a second home, to professionals who, more and more, want to relocate for some part of the year, teleworking in a gentler climate without giving up the services they love.
Knowing how to develop a physical setting, what the market demands, and how to put together an effective business plan are all part of an expert recipe that combines a little magic and a lot of sector knowledge. These are some of its ingredients:
1 – Strategic vision: residential and resort design
2 – Expert land developers: 360º vision for resort planning
3 – Resort sales and management: finding versatile partners
4 – Dissemination: the promotion of resorts via the appropriate channels
5 – Customer service: making owners your best ambassadors
6 – Sustainable resorts: a commitment to local people and the environment
Strategic vision: residential and resort design
Every residential complex must have a spirit of its own. From the beginning, the objective must be to create a lively community with attractions that complement the existing surroundings. A resort should not be walled off from its unique environment, be it in a coastal, mountain, or urban setting, but rather draw upon that setting to provide added value.
Within the resort itself, structural elements such as residential spaces, vacation facilities, leisure, commercial and sport venues should fit the target market and the aforementioned geographic setting. Product and resort design have come a long way in this regard, and in specific cases such as wellness resort design, planning has to be adapted to meet strategic and logistical objectives.
Strategic vision also implies creating an urbanization plan that addresses the peculiarities of the territory, and works with them to achieve correct zoning and infrastructure. It is also ideal to seek a balance of land use between tourism and residential in order to diversity the real estate supply. Intelligent property investment and development centers around balanced and meaningful resort concepts that translate into diversified investments that stand the test of time. It is essential that you work with developers, engineers, and urban strategy experts who can manage regulations, permits, and design and get the most out of each project.
Expert land developers: 360º vision for resort construction
Once the conceptual master plan has been created, it is essential to find the professionals and companies that will execute them to the highest standards. This begins with architectural teams that understand the key concepts behind the new residential communities being developed. These architects, engineers, and interior designers should be inspired by the project environment and sensitive to the needs of the people who will live there. They should also be capable of executing construction work to the most modern standards, including using the latest advances in technology and materials.
From the sustainable construction of efficient residential communities, to the possible inclusion of branded residences, there is no one formula for success in resort management and development but many possible avenues. Land developers can make a residential community stand out through avant-garde architecture and landscape architecture, which elevates the prestige of the project and increases the value of investments. Or they can focus on offering a suite of services not available anywhere else. The choices are many and should depend on the project setting and objectives. Regardless of project goals, it is essential to have of real estate project managers who ensure that the work proceeds according to schedule and complies with the established objectives.
Resort sales and management: finding versatile partners
If success in residential resort design involves contemplating services, the geographic setting and market trends, long-term consolidation of the destination means securing teams of professionals who understand the resort and can bring a global vision to bear on every department.
Resort sales and management are specialized practices that can be properly executed by only a few companies. These experts are able to move deftly and with professionalism between these two different but powerful complementary areas that keep a resort project afloat.
The tasks required of these managers can include coordinating architectural and construction teams, training the sales team, negotiating with hotel operators, managing sport academies, revitalizing commercial spaces, and many others. They must be extremely flexible in order for all the parts to work together as a whole, while making sure the goals of each area or department are being met.
Dissemination: the promotion of resorts via the appropriate channels
The success of a tourism or residential complex also depends greatly on the confidence that investors and the first owners place in the project. From the outset, it is important to communicate the overall vision for the resort, and the development phasing. The plan must be reasonable and, above all, the project well funded and strategic in its planning, to give confidence that there will be future resort sales.
The development of sales plans should begin before construction and be flexible enough to handle the different types of products and services to be marketed, from private residences to buy-to-let apartments to shops or other businesses that require a very specific type of sales strategy.
The marketing, communications and sales departments must be aligned in their resort promotion, emphasizing the value of a mixed residential and commercial real estate offer for an optimal consolidation of the destination. New approaches that integrate traditional communications media with digital channels and inbound marketing strategies provide opportunities to uncover new customer profiles and establish relationships tailored to the 21st Century.
Finally, once it is up and running, a resort and residential complex must ensure that its hotel and holiday properties are operated by the best partners in the sector, ensuring quality service and proper market positioning. They should be flexible and knowledgeable in adapting their offers and holiday packages to the different needs of the market depending on demographic segmentation and time of year.
Customer service: making owners your best ambassadors
People are, without a doubt, the foundation upon which rest the character and the longevity of a residential and tourism complex. Resort investor profiles can be varied, but for those who choose to invest in a property, feeling a close connection to the community is paramount. A feeling of warmth or "coming home" is what creates the bonds that give a resort life.
Tending to the needs of owners after they have purchased properties is one of the most important jobs of the resort sales and management team. From the development of PR and communication aimed at fostering ties between members of the residential community, to the development of loyalty programs and international property exchange clubs, the management team must seek ways to make owners feel that their investment was a worthwhile one. This should not be in the mere economic sense, but in the personal one as well.
Some of the best ambassadors for your project are the people who already live there and love it. Meeting and exceeding their expectations should be a priority. This means a team should be in place that can deal with issues that arise, of course. But even more important is giving the owners ways to connect between themselves, or connect to the wider community and the environment in which they live.
Sustainable resorts: a commitment to local people and the environment
When we speak about sustainable resorts, we mean those that have a long-term vision of themselves as a permanent part of the community. By extension, this means that protecting the community is protecting the resort as a part of that community. And the structural, environmental and social commitments that a resort makes are what gives it value.
On the social sustainability front, local inhabitants are likely to be the first suppliers of labor and goods. Building fair, strong bonds is essential in avoiding heavy staff turnover and fomenting good business relationships. The design of a resort must take the local orography into account, scrupulously respecting nature and the balance between permanent residents and tourists. The environmental commitment must extend to all departments and be present at all levels of planning from the first sustainability audit.
Finally, if a resort aspires to coexist peacefully and be a positive force in the community, it must promote social exchange and respect for the cultural, natural and ethnographic heritage of its location. And it must find ways to participate and give back that are meaningful and work alongside the goals of the local government. Because the perfect recipe never leaves out an ingredient, efficient and professional resort management combines unique assets with a good dose of experience and creativity. Hiring multidisciplinary teams is an absolute must. They should be capable of addressing all project requirements, placing a special emphasis on building bonds with strategic partners. A focus on communications and the optimization of the long-term sales strategy are crucial parts of a holistic approach that, above all, must remain open to transformation and adaptation.