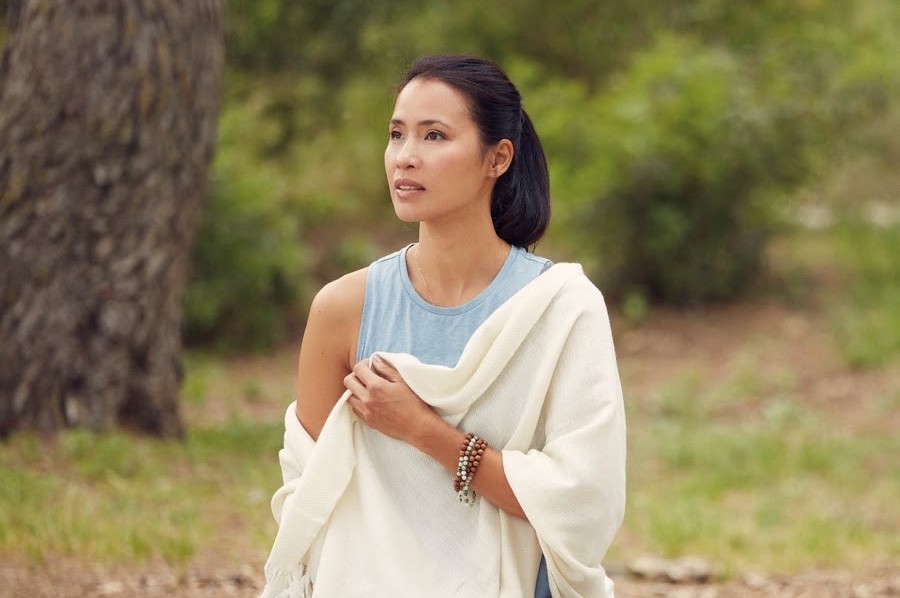 If there's one word that defines what the consumer seeks from the modern Wellness industry, it is "authenticity". This may not be a new discovery, but it's one that continues to hold sway after more than two decades, not only in Wellness, but throughout the tourism and hospitality sectors.
In the simplest terms, authenticity is about returning to roots that have been abandoned and truths about ourselves that we have forgotten. It's about breaking the shackles of a fast-paced modern life. The market is enormous and growing, as more and more people seek to reconnect with themselves and the natural world. Wellness has become a major tenet of resort and hotel concept development, and a niche hotel management consulting practice, but there have been important shifts in the Wellness industry that have implications for all resort and hotel development services.
The Wellness consumer is no longer interested in a quick massage or a day at the spa but rather in a change of lifestyle. A Wellness resort or Wellness retreat is no longer seen as a getaway but a place to receive instruction and training on how to build a better life after leaving the resort. It's no wonder, then, that yoga, referred to for millennia as a "practice," with all the consistency and longevity that entails, has grown exponentially in popularity in these establishments. Its techniques are designed to be accessible to all, and to encourage a self-paced discovery process.
Arum Group recently worked with yoga expert Xuan Lan, currently one of the top professionals in the sector in Spain, for Abama Wellness Week at Abama Resort Tenerife. Her YouTube channel has more than 1.4 million subscribers, and she has recently launched Xuan Lan Studio Online, a platform featuring original content, programs for practitioners of all levels, and live sessions. She was featured on the cover of the Spanish edition of Forbes in February 2021, in an issue devoted to the fast-growing sector. We spoke to her about yoga's appeal in Western countries, and changing philosophies in the Wellness industry.
Yoga is an ancient practice. Why do you think it has gained so many practitioners in Western countries in the past 30 years?
Yoga combines both physical activity – which is very important to Westerners – with mental and emotional-spiritual practice. And this search for a new spirituality has become a need in the modern world. Religion is no longer the only form of spirituality, and the stress of work life and stress in general have led people to meditation, which is a part of the practice of yoga. So to be able to bring all of this together – a strong, healthy body and a mind that is calmer and more balanced – is, I think, the perfect combination for a Westerner.
What does yoga offer its practitioners beyond physical exercise?
At first, it helps people to achieve greater tranquility. They sleep better, concentrate better, and feel that stress triggers, and the anxieties generated by external factors, affect them less than before. But little by little, they also begin to be able to elevate their level of consciousness and see things with greater perspective. And these mental benefits are a real necessity in the fast-paced world in which we live. Yoga's ancient mental techniques are combined with the practice of the postures because these postures enable us to have a strong body and maintain our meditation posture.
Our experts agree that expectations of Wellness centers have changed. What does the concept of a Wellness resort mean to you?
Today, the guests of a resort require more than just entertainment, dining, and sport. Wellness has become a required offer. A Wellness resort needs to provide not only the typical activities, like yoga, Pilates, Aquagym, and three massages. It needs to employ experts and natural therapies for a complete and high-quality level of service.
Can a Wellness resort be successful in an urban environment, or does it need to be located away from the density and demands of city life?
For me, a Wellness resort needs to have an element of retreat; a tranquility that is not just about noise but about the whole atmosphere. Outdoor space is important. So I would say that it needs to be away from the bustle, away from the chaos, and that the activities offered should be within the resort. Ideally, a client seeking to disconnect and be in a calming environment shouldn't have to leave the grounds to go to other restaurants or do other activities.
What can a Wellness resort do to encourage healthier habits among its guests, even after they leave?
During their stay in a Wellness resort, people are looking to create new habits and integrate them into their routines. So it is important to offer personalized routines for guests according to their needs. Why have they come to the resort? That's a question that should be asked at the beginning and the activities and treatments offered to them should be adapted to what they require. It needs to be customized service that surprises the guest, and not the cookie-cutter offer of other resorts with a standard meal plan and the typical activities.
After they leave, we want guests to return because they felt good and felt they were treated well by the experts and received quality service. Some kind of follow-up should be done with them, whether it is a recommendation of some routines or nutritional plans that they can use when they go home. The objective of this follow-up should be that they return to the resort for maintenance. Ideally, after the first visit, it's not about fixing specific problems but about maintaining a healthy lifestyle overall.
Given that a resort often has two types of clients – property owners and hotel guests – what is the best way to incorporate yoga into the resort offer so it is useful for everyone?
In order to obtain the benefits of yoga, it is important to practice it regularly and consistently. No matter whether you're talking about an owner who lives in a residence or a guest of the hotel, the activity cannot be sporadic. It should not be an introduction to yoga but rather an offer than extends over time so guests and owners can develop their own practice and return to their home in their own country with a habit they can maintain there.
You could offer this instruction through the television channels available in the homes and accommodation, or even give them access to this channel once they return home. It becomes a link between the resort and the guests or owners, even when they aren't there, and a way to increase customer loyalty among not only owners who have returned to their primary residences, but also the hotel guests, encouraging them to return. It's just a small example, but it's possible to see the many possibilities for innovative resort and hotel development in the context of a Wellness industry whose clients have new expectations.