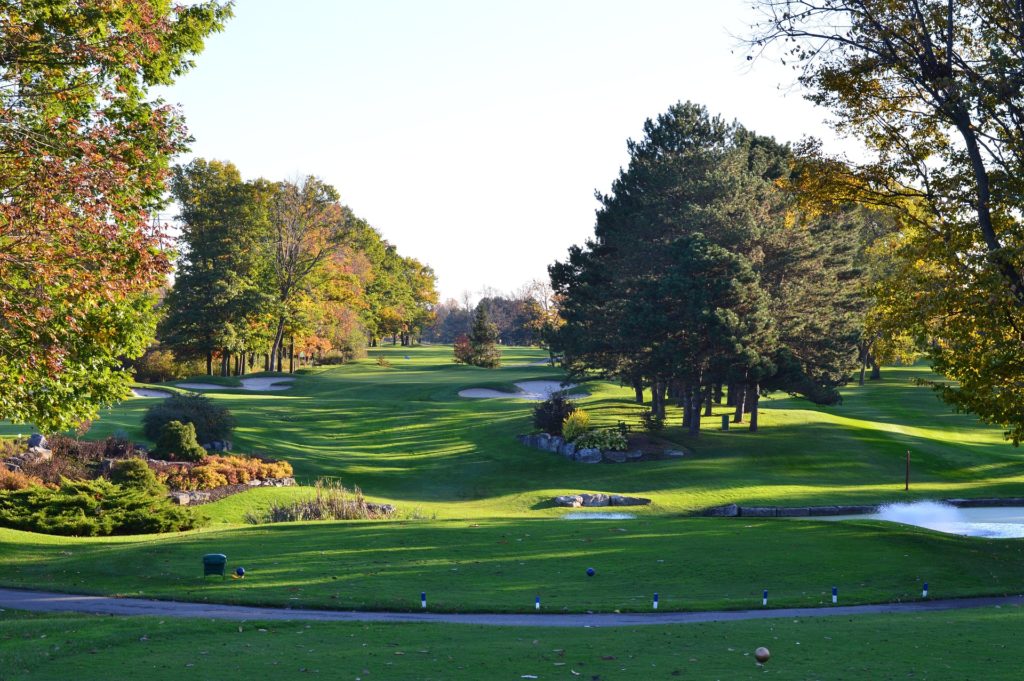 Fundamental to the positioning of resorts, golf clubs are trying to stay ahead of environmental regulations by implementing more efficient irrigation systems and eliminating chemical products from their maintenance. In addition, they are offering more and more options that adapt to the needs of their players and help consolidate this sport as a fundamental pillar of the tourism industry that carries great weight. These were some of the conclusions of the last Arum Talks of 2022. The interesting dialogue opened up many opportunities to talk about the challenges of the sector going in to 2023.
The Arum Talks was moderated by Mª Acacia López-Bachiller, former Head of Press for the European Tour, with the participation of Pablo Muñoz, Director of Surtec Golf Agronomy and specialist in environmental sustainability in golf; Brendan Breen, Director of Abama Golf & Tennis and Director of Sales and Marketing of Abama Hotels; and Alicia Garrido, Director of Sport & Business for the Solheim Cup.
The meeting, entitled "The economic, social and environmental impact of golf resorts in Spain" provided insights into the vast scope of this industry in Spain. The CEO of Arum Group, Jesús Abellán, reminded attendees that golf tourism represents 0.5% of the country's GDP, generates 121,400 direct and indirect jobs, and is a sector that attracts 1.2 million foreigners to the Spain every year. These tourists, unlike conventional travelers, are also more likely to consider making real estate investments that will allow them to play their preferred sport at any time of the year. Data from the latest report on the economic impact of golf, prepared by IE University for the Spanish Association of Golf Courses (AECG), confirm that golf resorts are having a good moment as trusted spaces for leisure and wellbeing in a secure gated environment.
Brendan Breen of Abama Resort in Tenerife noted that the vast majority of the owners of the villas and apartments at the resort are regular golfers, and that the end of October to mid-April are high season on the course. These being the coldest months in Northern Europe, on Tenerife the players find ideal conditions to continue outdoor practice. It's one of the guarantors of year-round tourism, but without heavy crowds in the summer months.
The panelists also discussed the evolving profile of the golfer. The typical player is no longer a man of retirement age, but includes working professionals who travel with their partners and children. This family segment invests in dining, shopping and leisure, inside and outside resorts.
"The interesting market profile in golf events and particularly in female golf events is found in families. For example, the community of Andalusia projected revenues of some 235 million Euros from the Solheim Cup that will be held in September 2023, but we have already surpassed that figure. This year alone, Finca Cortesin, the venue for the event, has received 40 groups of women golfers from the United States, Canada, South Africa… These are athletes who help make the destination visible through the event," explained Alicia Garrido during the session.
Organic course fertilization
In addition to an attractive environment, golf courses are spaces that need to ensure sustainability. Pablo Muñoz pointed out that, as of the second half of 2024, golf courses will no longer be permitted to use phytosanitary products for lawn care. But some golf clubs, like Abama Golf, have jumped in front of the regulations by implementing their own organic systems already. By recycling plant waste generated in different parts of the resort, they have produced a fertilizer rich in nutrients that contributes to course health. Likewise, irrigation with purified water guarantees the optimization of this resource.
"In Spain, courses have gone from having irrigable areas of 40 or 50 hectares to 20 hectares. It is a much more sustainable system that saves water and is complemented with design that requires less grass. It has already been proven that wall-to-wall green is unsustainable," remarked Pablo Muñoz.
At this point in the dialogue, the session turned to golf course redesign, highlighting new trends. "There is pressure from tourists and organizations to change the 18-hole model, not only in winter because of the issue of light but also because of the time investment required. We are already seeing 12-hole tournaments and more and more requests for 9-hole tournaments," Breen explained. Garrido added that the "designers should think about having holes 1, 7 and 14 closer to the clubhouse to allow for different combinations of play".
Finally, the panalists emphasized that golf resorts' impact on their surroundings is also a crucial part of sustainability. Proximity can be favored by choosing local suppliers, organizing social activities involving governmental and non-governmental organizations, and promoting employment among the inhabitants closest to the golf clubs. These circular economy strategies in golf course planning are already proving to be highly profitable for courses that want to stand out in the 21st Century.