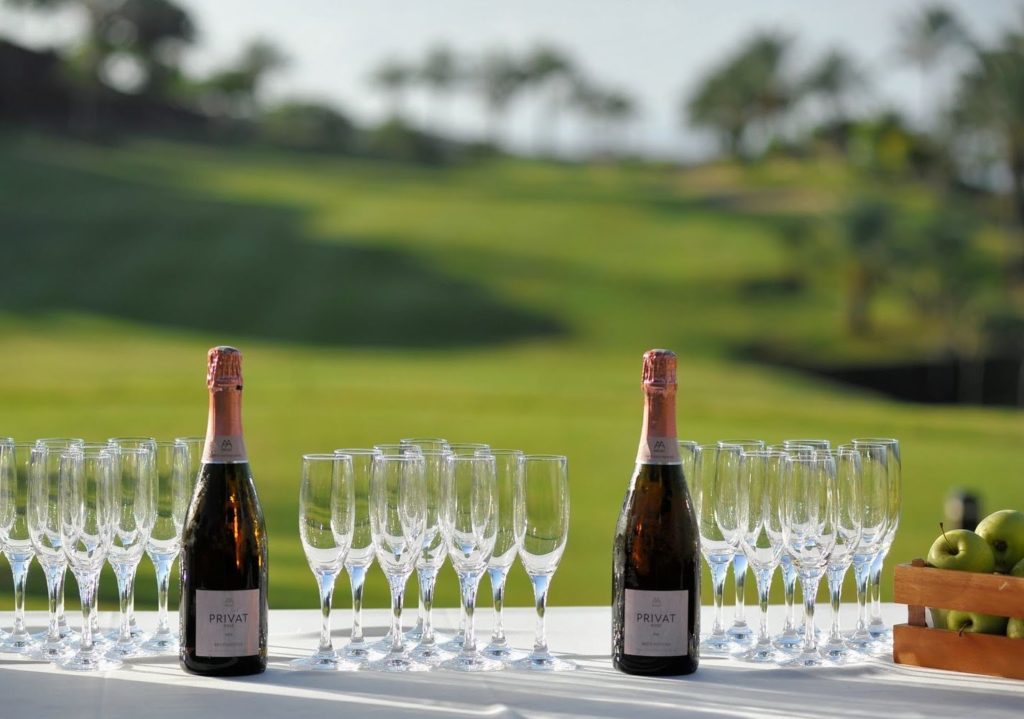 Traditionally, golf has been a corporate sport, and holding golf events can have a positive impact on your business. An opportunity to connect physically, these events are a great way to boost your company's profile, reinforce your business network, and build new relationships with potential customers and clients. By getting out from behind your desk, you can harness connections on a more personal and informal level, and this should be a key objective of any resort or golf development as well.
Inviting both existing and prospective clients to golf events allows them to mix together naturally, with existing clients promoting the service you provide. This "social proofing" is the key to conversion in modern B2C and B2B relationships. Another key advantage of golf events is the opportunity for your clients and partners to build relationships not just with your business but with each other, creating multiple reciprocal benefits. This is especially interesting if you own a resort that includes a golf course housing development. Having current owners meet prospective ones will give you great word-of-mouth, and having current owners meet each other will strengthen the bonds of your community and turn buyers into evangelists.
Harnessing modern digital connections across multiple platforms is also an extremely effective way for businesses to share their stories and products to drive awareness and engagement. During the current Covid-19 pandemic, these digital connections have become even more important. As you create a digital strategy for your golf course development or other business, dive into all the ways you can use social media and other digital channels to remind people of that original physical connection and take it further. Alternatively, the digital-physical avenue can run in the other direction, with the digital connection being the first point of contact, further strengthened by later physical golf events planned for that online community.
One company successfully using both physical and digital connections is All Square, the social network and marketplace designed for golfers. With a web platform and an iOS and Android app, users can book their next golf trip and green fees at locations around the world and share their experiences with their network of fellow golfers. All Square also allows golf clubs and resorts to promote themselves via their own profile page, as well as providing them with premium online positioning, social media campaigns, digital ad banners, and blog articles and newsletters which are sent to its user base and industry professionals, helping to build virtual relationships as well as real-world connections out on the fairways.
The company hosts several golf events each year, one-day tournaments known as the All Square Series, at some of the finest golf venues across Europe in Luxembourg, Munich, Geneva, Stockholm, Paris, Brussels and other major cities. Normally held at golf properties with a large attached real estate project, invitees are drawn from the club's members and All Square's clients and partners. The tournaments are often sponsored by a real estate groups, banks, or insurance and car brands, which can promote their resorts, products or services and obtain new leads, customer conversions and revenue-generating opportunities.
All Square's approach is just one way hybrid connections between golf events and digital communities can be optimized. There are applications in many different sectors and for many different goals. If you are in the midst of golf course planning or developing a golf club strategic plan, it's well worth your time to explore how these connections can strengthen your business and community.