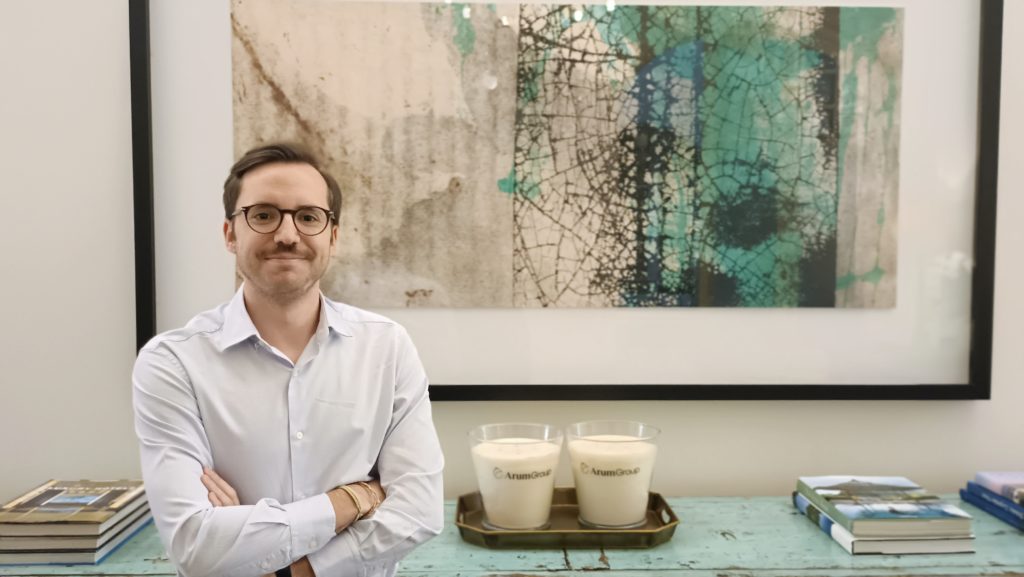 Graduated in ADE by Esade and certified as a Chartered Financial Analyst, he takes on the challenge of creating new opportunities for a business in constant evolution aligned with the company's commitment to innovation.
Álex Allende will be the new Business Development Director of Arum Group, a leading company in Spain dedicated to the development of luxury real estate projects for the international market. Born in Barcelona 33 years ago, Alex holds a degree in Business Administration from ESADE and is a certified Chartered Financial Analyst (CFA), with a long professional career in the Real Estate sector. Until joining Arum Group, he was an investment analyst at Amazon, where he was responsible for studying the financial viability of different land locations in Europe for the development of Fulfillment Centers and providing financial recommendations to the American company on potential opportunities for acquisition, leasing or conversion of obsolete assets.
Highly versatile, he has developed his professional career occupying different positions in the real estate investment segment, where he has led from the creation of business plans and feasibility analyses to the relationships with the different agents involved in the projects: architects, engineers, contractors…
Arum Group has chosen Alex for such a key position as Business Development Manager "for his passion for the real estate sector from a global and holistic vision, for his attention to detail in each of the projects in which he has participated and for his high negotiation skills", explains Jesús Abellán, CEO of the company. For his part, Alex emphasises that he assumes the position "with enormous enthusiasm and a sense of responsibility for the challenge of consolidating strategies and alliances, defining products and services aimed at the new opportunities of a business in constant evolution and growth. All of this, aligned with the objectives and commitment to innovation of Arum Group".
Career path
Before joining Arum Group, Alex Allende worked as an investment analyst at Amazon, and for 6 years at Radian Investment Management, a real estate investment fund of the Luksic group, one of the most important in Chile, where he designed the fund's investment policy and managed its real estate assets in Western Europe and Mexico, a portfolio that included offices, hotels and logistics assets.
He also has a track record at CBRE, where he acquired knowledge in valuations, and his experience as a financial analyst at Orangefield Group, a real estate fund manager in Luxembourg, where he prepared financial reports on fund performance and where he was also responsible for business development and the search for new clients.