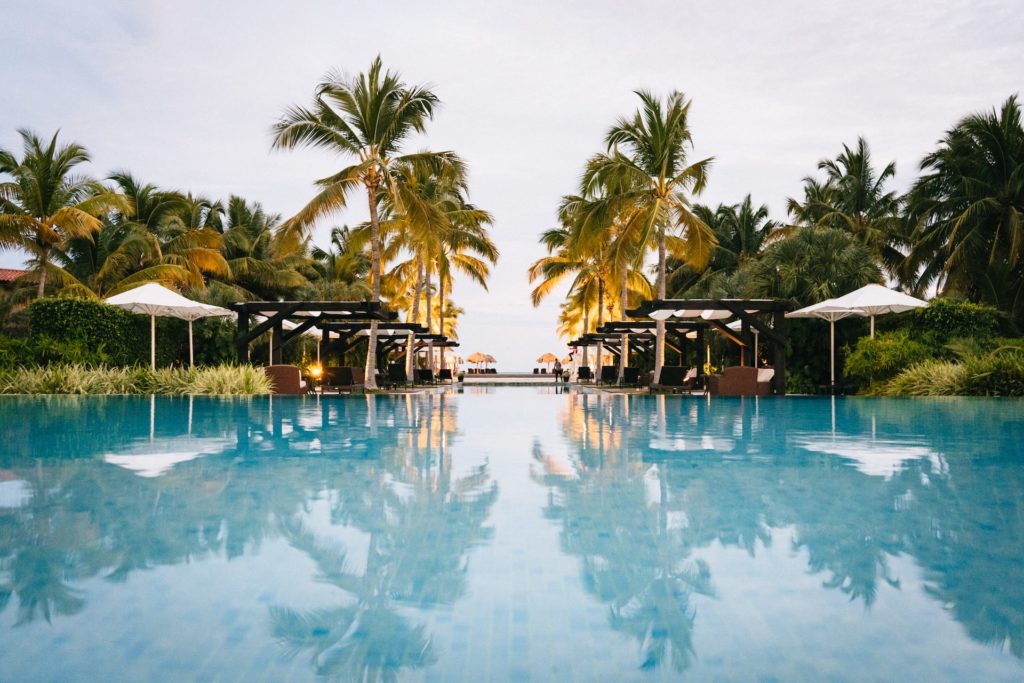 After the terrible crisis brought on by the pandemic, luxury hospitality development companies seem to have finally taken a definitive step forward. The pace of purchases, acquisitions and establishment of new projects has gained momentum and a good mix of independent projects and ones run by large chains is flourishing throughout Spain, demonstrating that the luxury segment has much to contribute to Spain's biggest industry. The recently published Alimarket Report shows that sales operations in the luxury hotel sector in Spain doubled in 2021, an irrefutable sign of the market's reanimation.
In total, the seven known sales operations in 2020 rose to 13 in 2021, and, as expected, these sales were accompanied by a supply increase in this type of product. These were largely consumed by foreign tourists, though, during this post-pandemic period, national demand for the product also increased. The supply of five-star hotel beds grew by 4.5% in 2021, reaching 61,238 rooms, as a result of the opening of almost twenty new establishments, mostly by large hotel groups like Marriott, Meliá, Eurostars, and Radisson. Data from the National Institute of Statistics from after the stoppage of 2020 shows that the number of travelers who visited Spain and stayed in hotels increased by 75% in 2021 to reach 60.5 million. This figure is still 44% per below the figures for 2019, when there were 108.7 million visitors, but in the five-star hotel sector the figures are higher, with an 84% increase in travellers over 2020 and a 92% increase in overnight stays.
According to the Alimarket Hotels Census, at the beginning of this year, Spain had a total of 390 establishments and 61,238 rooms available, the latter figure being 4.5% higher than the 58,629 rooms available on the same date in 2021. Most of the market (91.1%) remains in the hands of groups and chains of hospitality development companies as compared to independent establishments, who hold only the remaining 8.9%. Alimarket's Top Ten owners are, in order of volume, Marriott International, Meliá Hotels International, Barceló Hotel Group, Iberostar Hotels & Resorts, Hyatt Hotels Corporation, Eurostars Hotel Company Hotusa, Riu Hotels & Resorts, Lopesan Hotel Group, Palladium Hotel Group and H10 Hotels. The new entities appearing on this list in the 2021 report are Hyatt and the Palladium Group. The former made moves thanks to the acquisition of the Apple Leisure Group, an operation valued at $2.7 billion that has allowed it to double its luxury establishments in Spain. The latter's ascendance onto this select list is due to new openings.
The conclusion of this report full of interesting data is the confirmation, once again, of the Marriott Group as the leaders of the luxury hotel sector in Spain, with more than 30 establishments and 5,300 rooms. The chain also ranks first among urban hotel groups in Spain and third in the holiday market, below Iberostar and Meliá. The holiday market, usually linked to resorts and the development of residential destinations, and which occupies 64.3% of the distribution of rooms in Spain, also incorporated new establishments run by these leaders. Meliá added three hotels and Iberostar reinforced three establishments, through the rebranding of these existing assets, under their boutique hotel umbrella.
With numerous openings planned for 2023 and 2024 both among large hospitality development companies and independent investors, this report highlights how hotel development among large firms is looking towards Spain as a destination with a renewed momentum that will bring interesting developments to the real estate markets connected with holiday resorts.